As the owner of a home based consulting business I was ready to expand the territory and grow the business. My biggest obstacle, I needed to hire and train sales representatives to work the expansion territory. Opus Meeting Rooms made this task very easy.
After looking over my budget I realized it would be cost prohibitive to hire and train new representatives where my office is based, the alternative was for me to travel to the expansion territory (south Florida) , interview, hire and train the representatives down there.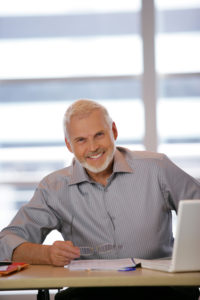 First thing first, I ran an ad on the internet for sales people local to South Florida. As the ad was responded to I qualified the applicants and informed them I would be in touch for follow up interviews. As I was booking my flight and making hotel reservations I was making inquiries from the hotel about reserving and booking a conference room. To my surprise some of the hotels don't offer conference or meeting rooms, the hotels that did seemed to be quite expensive and not very accommodating, after all I needed accommodations for two days of interviewing a day to prepare for the training and then three days of training, 5 days total split into two sessions. Because I was splitting up the 5 days, they wouldn't give me the less expensive weekly rate on the Meeting room. After further researching I came across Opus Meeting Rooms.
I contacted and spoke to a very helpful and professional representative from Opus Meeting Rooms, she was knowledged as to what my needs were and explained all the amenities offered. She was even helpful in selecting the location central to where I was expanding, we determined the Ft. Lauderdale location would be the best fit.
The Fort Lauderdale opus Meeting Rooms provided all the benefits of a professional meeting room for a fraction of what the hotel meeting room cost was. The benefits of using Fort Lauderdale Meeting Rooms where many, but one of the most relevant is that I didn't waste time setting up the office with my basic equipment needs like printers, internet, scanners, etc. this allowed me to take a little more time to evaluate and study the target market.
The interviews went well and the training was great. In 5 days I put together a top notch sales team well on the way to success. Opus Meeting Rooms proved to be a convenient alternative to any hotel conference or meeting room.
We all meet quarterly in the Opus Meeting Rooms facility in Ft. Lauderdale, talk about our successes and future for expansion. I believe I have some great management personnel in this team.
The Ft. Lauderdale Opus meeting Rooms building is located in the heart of East Ft. Lauderdale near Interstate 95 which makes it easy to access when I arrive from the airport.
If you are in need of a Meeting Room to conduct business I highly recommend Opus Meeting Rooms.