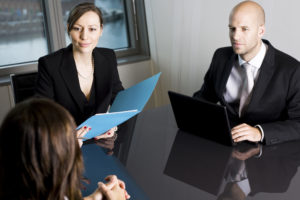 Opus Meeting Rooms is the perfect setting for Mediators based on the professional and comfortable environment they provide that is also equipped with the latest technology including media for any video conferencing, high speed internet, printers, scanners and much more that may need to be used for the process.
Why Mediators should use Meeting Rooms?
A Mediators role is to guide parties through a very effective problem solving process with the effort focused on resolving issues between them. They are responsible for creating a comfortable and professional environment in a neutral location for the discussions and mediation process. Opus Meeting Rooms meets and exceeds the requirements all mediators look for.
Because of the sensitiveness of this process a mediator would never go through a mediation process in the office of any of the parties or companies participating, therefore, an Opus Meeting Room is the perfect setting a mediator would require giving them the privacy, environment and tools needed to execute the process in a professional and successful way.
If you are a Mediator looking for the perfect place to conduct a mediation contact us and join the many professionals that trust and enjoy the benefits Opus Meeting Rooms has to offer.